The city of Utrecht is located right in the middle of the Netherlands. Utrecht is one of the biggest cities in the Netherlands and you will have a lot of fun visiting this beautiful city. I usually visit Utrecht for a day or weekend, but you can easily spend a whole week here as there are so many different things to do. If you are not entirely sure what you want to do during your visit, hopefully, this Utrecht travel guide will send you in the right direction.
Utrecht is definitely worth visiting, as it is one of the biggest cities in the Netherlands. The city center has some nice scenery due to the canals and architecture. Utrecht is also good for shopping and there are lots of good restaurants. For the enthusiast, the city also has a vibrant nightlife.
If you want to visit Utrecht, but don't know where to start, this Utrecht travel guide will definitely help. Below some great places to visit are listed, along with some places to eat and sleep. Whether you have a big budget or are just traveling through, Utrecht has a lot to offer. Perhaps you can visit one of the great museums or find that one special hidden gem Utrecht has to offer.
Is Utrecht Worth Visiting?
Utrecht is a big city in the middle of the Netherlands. The city is an important contributor to the Dutch economy, but it is mostly known for its role in Dutch transportation. Utrecht has highways and railways connecting every direction of the country, making it possible for both people and products to travel from one side of the Netherlands to the other.
The central station is one of the most important train stations in the Netherlands. It's also the biggest one, both in terms of surface and in the number of people traveling through. Besides this, it's a big student city and there are a lot of fun things to see and do. 
Personally, I think the museums are a big selling point of why Utrecht is worth visiting. Whereas most cities have museums regarding a more general theme, most museums in Utrecht are related to Utrecht itself in some way.
You can learn all about a famous author from Utrecht, Dick Bruna, who created Miffy, or you can learn about the Dutch railway system. 
Another thing Utrecht is known for is the Dom tower. This tower is part of the Dom church. You can admire this tower from the outside, but if you don't have a fear of heights it might be fun to climb the tower. You can also visit the church itself, or stroll around the Domplein.
Besides this, Utrecht is home to a lot of students. This means there are a lot of bars and cafes as well. Utrecht has perfect scenery for walking or even cycling, and when you get tired you are guaranteed to find a place to sit down and enjoy a nice drink.
There are plenty of shopping opportunities too, or you can visit the botanical gardens. With such a variety of things to do that are all representing parts of the city itself, you will never have a dull moment while visiting Utrecht.
Where is Utrecht Located?
Utrecht is a city located in the middle of the Netherlands. The city shares its name with the province it's located in, which is Utrecht.
(Click here if you would like to learn more about what the Dutch provinces are)
If you look at the four biggest cities of the Netherlands, Utrecht is the one with the most central location, and it's part of the Randstad. The Randstad is a cooperation between the four biggest city agglomerations of the Netherlands, which are Amsterdam, Rotterdam, The Hague, and Utrecht.
How to get to Utrecht?
Utrecht is the capital of a province with the same name, which is located in the middle of the country. Therefore, it is pretty easily accessible from any place in the Netherlands and the travel time usually doesn't end up being too high.
Several important highways are going through Utrecht, such as the A2 and the A12. Besides this, Utrecht has the train station with the most departing trains of all of the cities in the Netherlands.
If you are not too far away, you can also consider coming by bike. Just like most Dutch cities, Utrecht has plenty of safe bike lanes.
How to get to Utrecht from Amsterdam:
If you want to get from Amsterdam to Utrecht by car, it will take you about 45 minutes. The route is quite easy, as most of it consists of driving down highway A2. After this long highway, there is just a small part of the N230 left before you get to Utrecht.
If you want to come by public transport, this is no problem either. It will take you 38 minutes and you will not have to change trains as there is an intercity going straight from Amsterdam Zuid to Utrecht Central Station.
How to get to Utrecht from Schiphol:
If you want to get from Schiphol Airport to Utrecht by car, it will take you 46 minutes. The route is fairly easy, due to it mainly consisting of highways. You start at the A4, after which you need to take the A9. Proceed to drive onto the A2 until you reach the N230. After this, you are almost at the center of the city.
If you prefer coming by public transport, you're in luck. It won't take you any longer than going by car, since Schiphol has its own train station that has a straight connection to Utrecht Central Station. This means you can simply take the intercity to get there and won't have to switch trains.
9 Best Things to do in Utrecht
As I said before, Utrecht has a lot to offer for tourists. Below you will find different things to do in Utrecht. These are very diverse activities, for young and old.
1. Visit a museum
Utrecht is a great city to visit if you like museums. There are plenty of museums that are specialized in different things, but all relate to Utrecht in their own way. Whether you want to make a quick visit or spend the whole afternoon at a museum, Utrecht has just the museum for you.
Het Spoorwegmuseum:
Perhaps the museum that describes Utrecht best, is the Spoorwegmuseum. Utrecht is an important city for transport, which is why this is a must-visit museum.
Here you can learn how transport, the invention of the train, in particular, has changed the world. There are many exhibits to watch, a train station to explore, and several attractions to make visiting this museum an interactive experience. Besides this, the Spoorwegmuseum is fun for all ages, so you can visit this museum with the whole family.
Het Nijntje museum:
Author Dick Bruna came up with the character of a small bunny called Nijntje a long time ago. Better known to foreigners as Miffy, this character is quite important to lots of small children.
After restoration, the museum is now mainly focused on toddlers and preschoolers. They can play in the themed areas and playfully learn about the world. The original atelier and work of Dick Bruna are on display at the Centraal Museum.
Tip: take a walk across the "Lange Viestraat" to spot the great Miffy traffic light.
Centraal Museum:
This is more of a traditional museum. Besides the original work of Dick Bruna, this museum has some other famous pieces of art too. You can admire The Red and Blue Chair by Rietveld or perhaps the Hyères dress by Viktor & Rolf is more your cup of tea. Besides their collection, the museum also hosts various exhibits.
DOMunder:
This museum allows you to have an underground experience, learning all about the history of Utrecht and the Netherlands. Accompanied by a flashlight you can walk through the dark hallways and learn about the Roman Era, or that time, part of the Dom church collapsed.
If you like history, I would highly recommend DOMunder, as it's very different from most museums.
2. Visit a church
Whether you are religious or not, Utrecht has some beautiful churches you can admire. You can take a moment to light a candle, say a prayer or just admire the looks of one of the following churches in Utrecht.
Domkerk:
The Dom of Utrecht is a big gothic church dating back all the way to 1254. The church is located in the middle of the city. It used to be a catholic church, but in 1580 it became a protestant church.
The tower is 112,32 meters (367 ft) high, making it the highest church tower in the Netherlands and the highest building in Utrecht. There are tours available, there is a cafe and a gift shop. The Domkerk is such a famous part of Utrecht, I would highly recommend going to see it in real life.
Sint Willibrordkerk:
The Sint Willibrordkerk has a neo-gothic style and is a catholic church. Because of its cultural value, it is a protected monument. Visiting this church probably won't take the whole afternoon, which means it's perfect to combine with another activity or some more sightseeing.
The Sint Willibrordkerk has plenty of decorations, making it a true sight for sore eyes and definitely worthy of your time.
3. Admire the canals
When thinking of canals in the Netherlands, often the Amsterdam canals comes to mind. However, Utrecht has some gorgeous canals to admire as well.
You can go for a long walk through the city to see these canals, or you can decide to rent a boat. Depending on the company you rent from, you can also hire a skipper so you can watch your surroundings without having to worry about anything else. There are various kinds of boats you can rent, such as sloops and wine boats.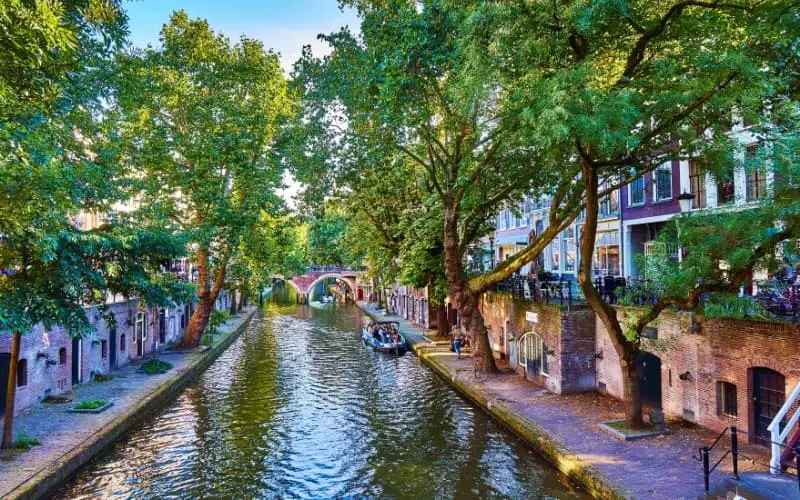 4. Learn about Utrecht's history
Even though Utrecht is full of history and has lots of statues and museums around the city, there is only one way to truly get into the nitty-gritty. You can do this by visiting the archive of Utrecht.
Het Utrechts Archief:
This archive is the place to be if you are into history. There are exhibits you can visit, there is a tour available and there even is a reading room in the building. You can learn a lot about the history of the city, but also about its people.
During the tour, you will learn all about the monks that used to live in one of the oldest monasteries of the Netherlands, and the old jails of the courthouse.
5. Enjoy nature
Utrecht is a city with lots of houses, shops, restaurants, and other buildings. However, there are also some green parts to this city which are definitely worth visiting.
Botanische Tuinen:
In Utrecht, you can walk through some amazing botanical gardens. The botanical gardens are part of the University of Utrecht, so they often get used for studying and research. However, it is open to the public as well.
You can admire the most beautiful plants in the world whilst sitting on one of the picnic tables, or you can watch the butterflies in their glasshouse.
Wilhelminapark:
This park is quite popular among locals. You can sit in the grass or on one of the benches and enjoy a bit of calmness in the middle of a busy city. It is also the perfect place to go for a quick run or to walk around. You might see some ducks in the pond or you can get a drink at the restaurant.
6. Go shopping
If you want to go shopping in Utrecht, you have two main options. One is a big indoor mall and the other option is walking through the streets outdoors. Utrecht is great for fashion shopping, as the city has a lot of bigger stores that carry popular brands. For smaller shops, you might have to get away from the crowd, but these are also available in Utrecht.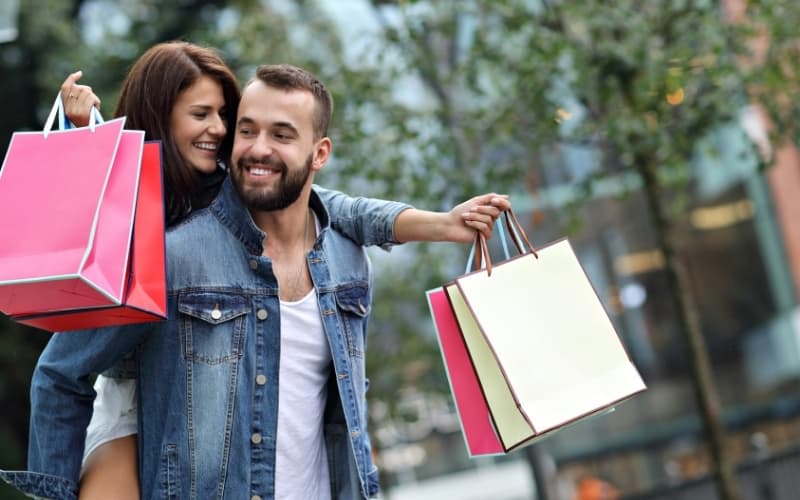 Hoog Catharijne:
This shopping mall is mostly indoors and offers a lot of different stores. You can find big names here, such as Nike, Levi's, and Primark, but there are also some smaller stores. When shopping here, you don't have to worry about food and drinks. There is a Starbucks, a Dunkin' Donuts, and many other places to get snacks and beverages.
Shopping streets:
If you prefer strolling down the streets of Utrecht while shopping, there are a few streets you don't want to miss. I recommend starting at the Lijnmarkt and then making your way to the Oudkerkhof and Minrebroederstraat through the Choorstraat. This way you will encounter both bigger shops carrying famous brands and smaller shops.
7. Visit TivoliVredenburg
TivoliVredenburg is a concert venue that has eight different stages and two restaurants. They host a lot of singers, some of them having international fame. Besides that, it is quite common to find a free concert in the halls of this building.
Additionally, the website has a lot of videos and podcasts for you to enjoy. So if it's a rainy day or you're so tired you want to stay in your hotel room, you can still enjoy some entertainment hosted by TivoliVredenburg. While you're at it, perhaps listen to some Dutch artists!
8. Visit a castle
Granted, there is no castle directly in the city of Utrecht. However, there is a beautiful castle only a 30-minute drive away from the city. This castle is definitely worth a visit if you have some spare time and therefore had to be included in this list.
Kasteel de Haar:
If you want to get away from the crowd for a bit and enjoy some peace and quiet, it might be a good idea to visit Kasteel de Haar. You can feel like a true royal while walking through the hallways or visiting one of the bedrooms. Or perhaps you prefer staying outside in the garden, where you can take a nice walk.
The surroundings are so pretty that it feels like you are stepping into a fairytale. Kasteel de Haar is the biggest castle in the Netherlands. You can book a tour or discover the rooms yourself. There will be guides in every room to answer all of your questions.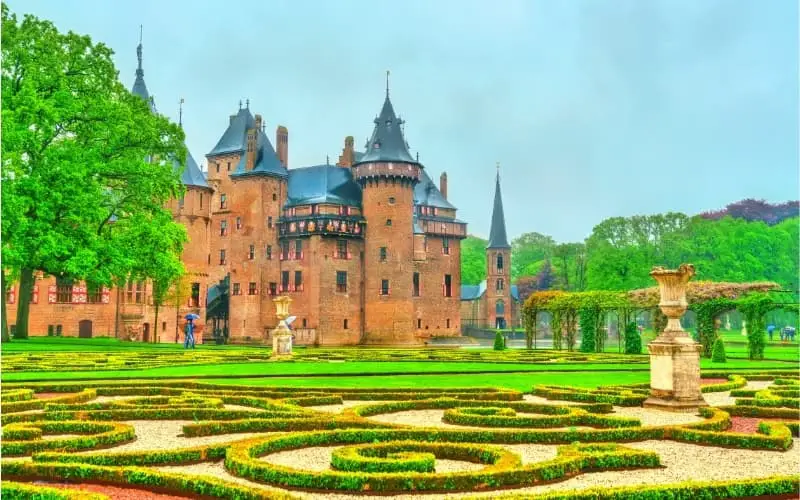 9. Trajectum Lumen
Imagine it's dark outside, but you're not ready for bed just yet. In this case, Trajectum Lumen is the perfect activity to do. During this walking route in the dark, you will find the most amazing light artworks designed by light artists from all over the world.
You can book a tour that includes a tour guide, and you can even add a three-course dinner in advance. It's a unique activity that will show you Utrecht in a whole different way.
Hidden Gems Utrecht - 4 Must Visits
Utrecht has a lot of well-known places to visit and activities to do. However, there are also some things more known to the locals and less known to tourists. Below you will find four things in Utrecht that really are worth your visit but might not come to mind immediately. 
1. The Statues
Utrecht has quite some statues spread throughout the city. Some are very artistic, adding a cultural element to the city. There are also a few statues representing important parts of history. When you are walking through the city or perhaps have some time to kill, they are definitely worth checking out.
Some of my favorites are the Anne Frank statue at Janskerkhof and Vrouwe Justitia at the Vrouwe Justitiaplein. If you want to see a statue that is important to Utrecht specifically, you might want to check out Nijntje at Nijntje Pleintje. 
Photo of Nijntje Pleintje (Nijntje square):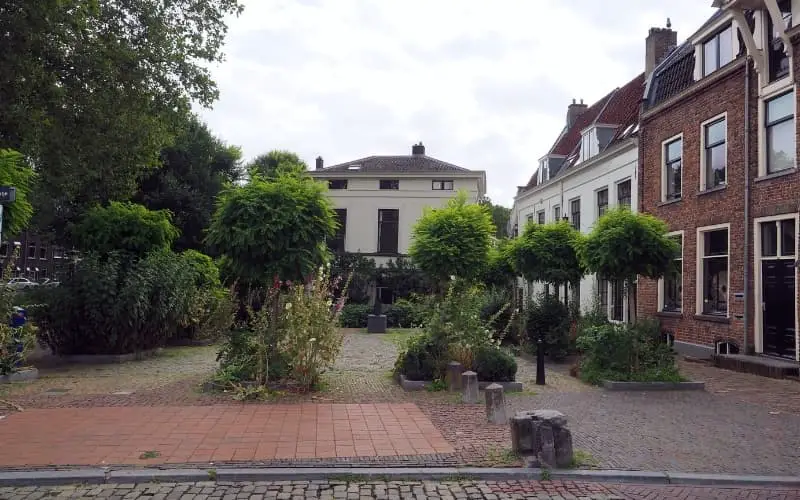 2. The Twijnstraat
When it comes to shopping, the Twijnstraat is one of the most fun streets in Utrecht. It is also one of the oldest shopping streets of Utrecht.
What makes this street so special is the shops that are located here. Instead of big, globally known chains, the Twijnstraat is full of lovely boutiques and smaller businesses. Whereas most tourists would usually opt for shopping mall Hoog Catherijne, the Twijnstraat is way less known.
Besides this, there are also a lot of specialty stores. Whether you like beer, cheese, or postcards, Twijnstraat is the place to be.
3. KNUS
Each year during the winter, Utrecht hosts KNUS. This is both a festival and a Christmas market, all in one. There are several markets you can visit that sell a wide range of things, such as self-made products and food. There are several performances you can watch as you try to get warm with some mulled wine.
4. The Winkel van Sinkel
The Winkel van Sinkel is a building with a lot of history. It used to be the first warehouse in the Netherlands and it sold pretty much anything you can imagine. After this, a bank bought the building. Nowadays it is a restaurant by day and a club at night.
So if you want to party at a building that has been in Utrecht for a little over 150 years, Winkel van Sinkel is the place to be. 
Where to Eat in Utrecht?
Whether you want a quick bite or a luxurious dinner, Utrecht has several places where you can get some delicious food. There is a wide variety of price ranges and specialties, which guarantees Utrecht has a restaurant to your liking.
Below you will find some great examples, but feel free to try any restaurant you encounter when visiting the city.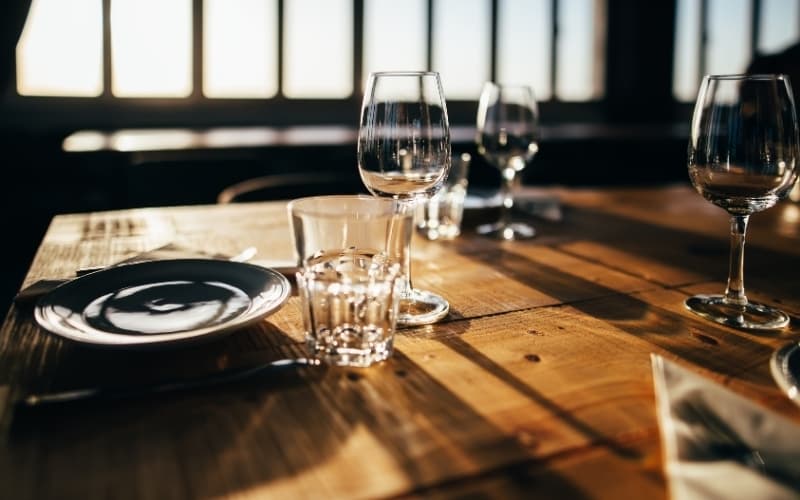 Noir:
This restaurant is perfect for anyone loving the French kitchen. Every two weeks, they create a new menu inspired by French cuisine. The interior looks very welcoming and you can decide for yourself if you would like 3, 4 or 5 courses.
This way you are in control of how much money you'll end up spending. A nice touch is their little black book of wines that aren't on the menu because they only have a few bottles.
Simple:
This restaurant is quite chic, with a red carpet in front of the door. The international food is of high quality and you can get up to 12 courses. Of course, the restaurant offers wines that go well with the food. Simple is a great restaurant for food and wine lovers who do have a generous budget.
Meneer Smakers:
Meneer Smakers is a burger restaurant that has good food for friendly prices. You can have some fries with your hamburger, or maybe you prefer a salad. They use fresh ingredients and also offer vegan options.
You never have to walk far to Meneer Smakers because there are no fewer than four different locations in Utrecht.
Hofman:
This restaurant is located in a former school building and has a big terrace outside. This means there is a big chance you will be able to sit outside in the sun. You can order various international meals or you can enjoy a beverage. They have over 30 craft beers, several wines, and delicious cocktails.
Laila:
This restaurant serves delicious meals from Turkey and the Middle East. There are various meat and fish meals, but they also offer some vegetarian options. They have vegetable meals and salads that will make your mouth water. The interior represents the food's heritage perfectly, making this a great place to dine. 
Don Dining Kounosuke:
This restaurant serves traditional Japanese food. This does not refer to the usual ramen and sushi. At Don Dining Kounosuke you can eat dishes that get served in Japan too. You can order donburi, which means you will get a bowl of rice, vegetables and some meat or fish. You can customize this to your wishes. With the waitresses wearing a kimono, you really feel like you teleported to Japan for a night.
Where to Stay in Utrecht? 
Utrecht has a lot to offer, so it's pretty logical for you to want to spend the night. Luckily there are several hotels within a variety of price ranges. Most hotels are located somewhere around the city center, but the ones that are a bit further certainly make up for it in other ways.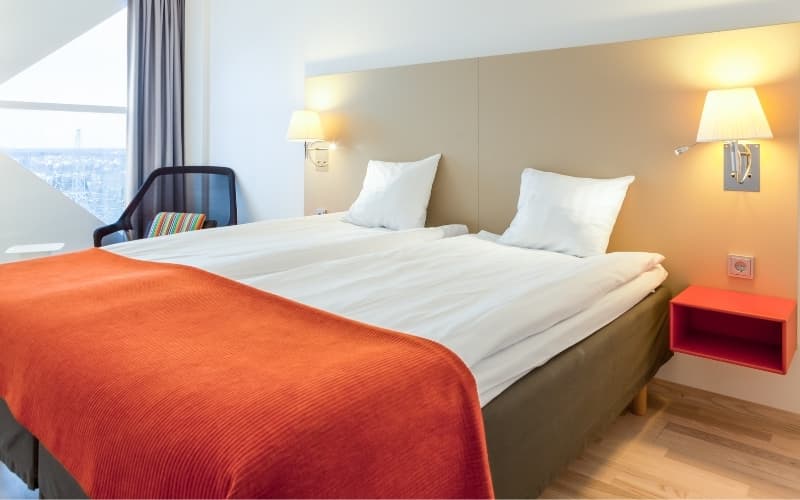 Mother Goose Hotel:
This hotel is located in the city center. It has a warm and loft-like interior to make you feel welcome, and you can get a view of the Dom. You can get a nice breakfast to start the day right and most of Utrecht's activities and places to visit are pretty close. Besides this, the hotel is affordable.
BUNK Hotel:
This affordable hotel is located in an old church, making it a unique and charming hotel. The rooms are a bit on the smaller side, but there is enough space to put all of your stuff away. There are a few common rooms that always have a great atmosphere, and the center isn't far away.
Hotel Mitland:
At the edge of the city, you can find Hotel Mitland. This is a 4-star hotel that has several facilitations to make your stay a pleasure. Those facilities include a swimming pool, fitness, and a terrace. The rooms are themed, which makes it fun to stay there. If you truly want to surround yourself with the Dutch culture, perhaps opt for the Holland Design Suite.
Carlton President:
This hotel has nice, spacious rooms where you can relax after a long day of discovering Utrecht. Besides that, guests have access to an hour of wellness. There are different kinds of rooms, even a loft that you can rent. There are a few games such as foosball and pool available as well.
Star Lodge Hotels:
This hotel has a great price-to-quality ratio. The rooms are spacious, breakfast is included and the surroundings are green. Besides that, the hotel has an eco-friendly design, making this a great choice. It is close to a bus stop, so you can get to the center quite easily.
Discover more cities
Would you like to discover more Dutch cities? Then definitely check out the following articles.
Conclusion
Hopefully, this Utrecht travel guide has answered the question "is Utrecht worth visiting?". You now know the best things to do in Utrecht and the best places to eat and stay.
I think you now agree that if you're visiting the Netherlands, it would be a shame to miss out on Utrecht. With the various churches, museums, and stores, Utrecht is a city that's fun for all ages. It's easily accessible and you can get food and hotel rooms in all price classes.
Have fun during your visit to this beautiful city, it is certain to be a wonderful experience.
If you want to know more about Utrecht, check out our 38 most interesting facts about Utrecht!