Vlaardingen is a city in the west of the Netherlands. It has a surface of approximately 26,7 km2 and has 73.925 inhabitants. Although Vlaardingen might not be known by a lot of people outside the Netherlands, it definitely has its highlights. Spending your day in this city will not be dull, especially if you like spending your time outdoors or learning about history.
Vlaardingen is worth visiting because there are many things to do, some focused on culture and some focused on nature. Vlaardingen used to be an important city for fishing, which is still evident in some parts of the city.
Below you will find exactly which spots you cannot miss when you visit Vlaardingen, and where the history of this city is most evident. Having gained fame as a herring city, Vlaardingen is a typical Dutch city that allows you to experience our culture in a relaxed, low-key way.
Is it Worth Visiting Vlaardingen?
Vlaardingen is not the biggest city in its region, nor is it the most well known. However, this does not mean there is nothing fun to experience. Vlaardingen used to be quite important in the fishing industry. Especially herring used to be fished for a lot here. You can still see signs of this when visiting the Oude Haven or the Koningin Wilhelminahaven.
Besides this, you can also enjoy a nice afternoon by the water, or you can visit a windmill. You can also admire the art throughout the city, or visit a war monument such as the "Guezenmonument". Since Vlaardingen is relatively unknown to foreigners, you can experience a day like locals when you come here. Anything Dutch people living in Vlaardingen do for fun, you can do as well. 
Another great reason to visit Vlaardingen is that you can taste the amazing local ijzerkoekjes. These biscuits have a cinnamon-like taste and are loved by every inhabitant of Vlaardingen. You can buy a mixture to bake your own, or you can buy freshly baked ijzerkoekjes from one of the bakers.
Where is Vlaardingen in Holland?
Vlaardingen is located in the west of the Netherlands and part of the province Zuid-Holland. The city is located at the river Nieuwe Maas. Vlaardingen is a city that is part of the metropole region Rotterdam-Den Haag, which is the most urbanized part of the province Zuid-Holland.
Surrounding cities of Vlaardingen are Schiedam, Delft and Maassluis. Vlaardingen is a 20-minute drive away from Rotterdam and an hour away from Amsterdam.
What to do in Vlaardingen?
When you are visiting Vlaardingen, there is a range of things you can do or go see. Just like most cities, there is a theater and a cinema, but Vlaardingen has some things to offer that are less common as well.
To help you find the best trips and excursions, here are some things to do in Vlaardingen. Don't forget to enjoy one of the famous ijzerkoekjes while trying these activities, as they are typical for the city of Vlaardingen and absolutely delicious.
Visit a windmill
When visiting the Netherlands, it is almost a given that you should visit at least one windmill. Windmills are one of the first things people think about when they have to name typically Dutch things. Luckily, there is a great windmill in Vlaardingen you can visit. 
The Aeolus windmill:
Aeolus is a well-known windmill in Vlaardingen. It is located in the city center of Vlaardingen and although it has been rebuilt several times, its history dates back to the 15th century. Windmill Aeolus is a protected Dutch monument.
Besides admiring this typical Dutch building from the outside, you can also visit the inside every last Saturday of the month. The miller can tell you all about how a windmill works and what all the parts are for. If you want to take some of this magic home, you can purchase flour and other products in the mill store.
Location: Kortedijk 16, 3134 HB Vlaardingen
Website: Click here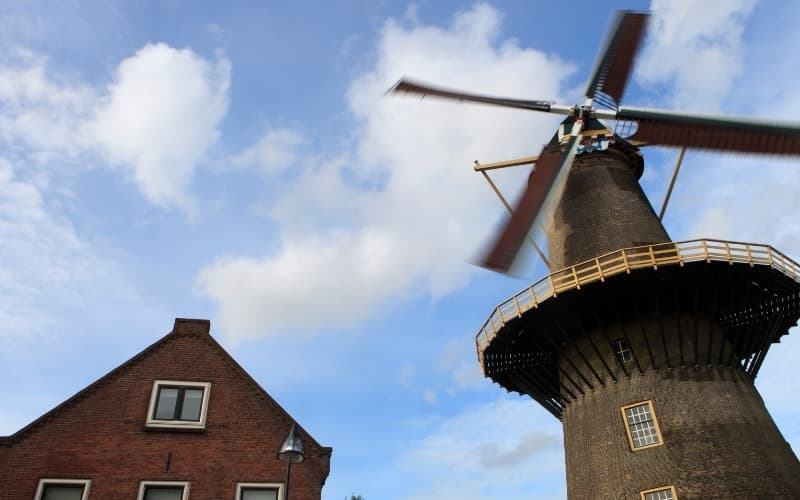 Visit a museum
If you want to learn more about history, Vlaardingen is a great place to visit. The city has museums focused specifically on Vlaardingen, but there are aspects of the world's history integrated as well, such as the Second World War. 
Museum Vlaardingen:
This museum is fully focused on the history of Vlaardingen. It used to be a museum for the fishing history of Vlaardingen, but nowadays it's much broader. You can admire old artifacts, or you can learn all about how to be sustainable.
You can also choose to visit the trawler outside of the museum. Visiting this museum is the best way to get to know the real Vlaardingen.
Location: Westhavenkade 54, 3131 AG Vlaardingen
Website: Click here
Opening Hours:

Monday till Saturday: 10 am to 5 pm
Sunday: 12 am to 5 pm
Streekmuseum Jan Anderson:
This museum started with the passion of one man: Jan Anderson. He started collecting everything he deemed interesting, such as books and pictures. In this museum, you will find a big variety of things from the past.
You can find stuff from the Second World War, but there are also things with a less impactful story to see. This is a fun, small-scaled museum if you are interested in all aspects of history.
Location: Kethelweg 50, 3135 GM Vlaardingen
Website: Click here
Opening Hours: Saturday: 2 pm to 4 pm
Muziekinformatie- en documentatiecentrum Ton Stolk:
This is a library and museum in one, and it's perfect for music lovers. You can find over seven hundred antique music instruments from all over the world. There are also pictures and there is literature. It is all collected by Ton Stolk and his wife, and you can book a tour to see all of these gems they have collected over the years.
Location: Het Reedershuys, Westhavenkade 45, 3131 AE Vlaardingen
Opening Hours: Only on appointment
Masamuda:
Although Masamuda is not a typical museum, it certainly belongs on this list. On this archaeological property, buildings from the past get imitated. The side is supposed to look exactly like towns would look in the past. Currently, they have a medieval area and a stone-age area. It is surrounded by the Broekpolder, which makes this activity perfect to combine with something else.
Location: Klokbekerpad 1
Website: Click here
Opening Hours: Sunday: 12 am to 4 pm
Go watch some animals
Stadsboerderij Holywood:
This small petting zoo has a big variety of animals you can see. A couple of enthusiastic volunteers take care of these animals and there is a small playground as well. Some animals you can go see here are cows, pigs, sheep, goats, and bunnies.
You can watch the cows get milked and the animals get fed, or you can pet them. Although you will probably only spend about an hour or two here, it is a nice change of pace since it's different from the usual activities.
Location: Boerderijpad 1, 3137 RR Vlaardingen
Website: Click here
Opening Hours:

Tuesday till Friday: 10 am to 4:30 pm
Saturday and Sunday: 1:30 pm to 4:30 pm
Dierenweide Het Hof:
If you want to see birds and perhaps some herons, you might try your luck at city park Het Hof. This park is perfect for walking and enjoying some nature, but there is a small area for animals in this park as well. This is called Dierenweide Het Hof. Here you will find the beautiful zwartbles sheep and a bunch of cute dwarf goats.
Location: Schiedamseweg 53A
Website: Click here
Opening Hours: 24 hours a day
Visit the Broekpolder
The Broekpolder is a big polder in Vlaardingen where there is plenty of stuff to do. Because of all the nature, it is a great place to go for a long walk. It is also quite popular among the inhabitants to cycle through the Broekpolder.
There are special cycling routes and there is even a mountain bike route. Besides this, Broekpolderer has more activities to offer. When you get tired or hungry, you don't have to worry either. There are several restaurants spread throughout the Broekpolder.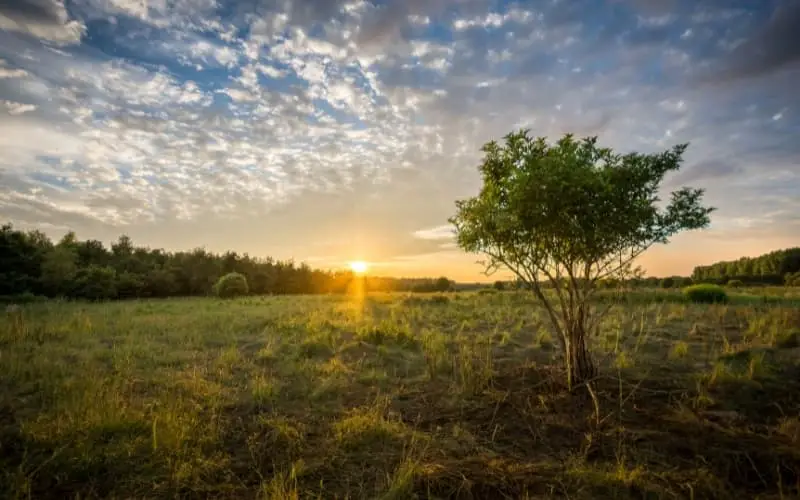 Klauterwoud:
This is a big outdoor playground where it is a must to get dirty. You can climb over muddy trunks or try to escape from the labyrinth. Perhaps you can even make it a competition to see who gets out of the maze first. There is a raft to safely get you over the water and make sure you don't fall into it. If you would rather be high and dry, you can try the zipline. 
Vlaardingervaart:
Broekpolder lies right next to the Vlaardingervaart, which is an old drainage channel. In the summer you can sit on the side, dangling your feet in the water and trying to spot the fish swimming by, or you can hire a small boat and enjoy the sun from there.
You can also book a quiet boat trip over the water in which you will see the beautiful nature Broekpolder has to offer. It is also possible to hire a canoe if you want to do some exercise when exploring this beautiful place.
Paintball 010:
If you want a little more adventure, perhaps even some competition, paintball is just the activity for you. If your group is big enough, you can book the terrain all to yourself. The terrain has several hiding spots and you can get a uniform and mask to keep it safe. There is an adult version and a kids version, this way there is fun for everyone. 
Location: Watersportweg 11, 3138 HD Vlaardingen
Website: Click here
Go shopping
Even though Vlaardingen does not have a lot of big store chains, this doesn't mean you can't go shopping. You can support smaller businesses and you can experience shopping like a true local. There are three malls in Vlaardingen that have a few stores in all categories, such as home and decor, clothing, essentials, and beauty.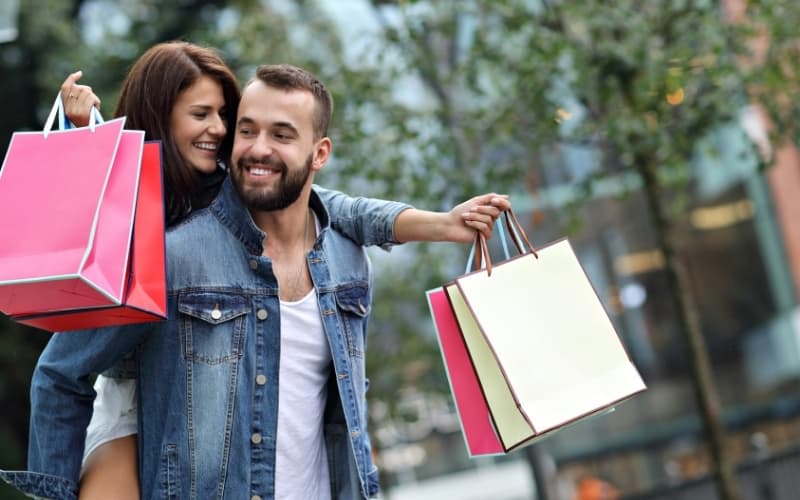 De Loper:
This mall has over 40 stores, ranging from supermarkets to fashion stores, florists, and even barbers. You can come here to buy essentials, but you can also buy the latest trends in fashion or visit one of the hobby shops to satisfy your creative side. 
Liesveld:
Just like De Loper, Liesveld is a mall with lots of different stores. You can buy your new glasses here, or get some of the best meat at the local butcher. There are clothing stores as well, or you can book your next trip to another country.
Van Hogendorpkwartier:
This mall has a range of stores as well. Although this might not be your first choice if you want to shop for clothing, it's a great mall to buy your daily needs and other more general products. There are some clothing stores though, so if you went grocery shopping and need a new pair of jeans you don't have to go to a different mall.
Go on a balloon flight
For the real daredevils among us, Vlaardingen can be pretty fun as well. If you want to get a true adrenaline rush, check out this opportunity to go on a hot air balloon flight.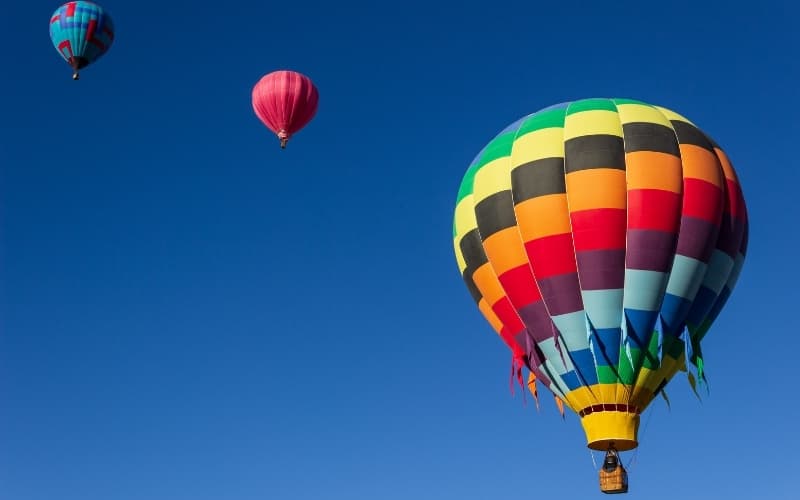 De Luchtreiziger:
Do you have a fear of heights? No? Great! Because at De Luchtreiziger you can book a real hot air balloon flight. If you want to do this, you do need to be quite patient. Landing can take a while since there are a lot of buildings in Vlaardingen where you can't land. If you want to be more secure of a quick landing, you can drive a bit further to, for example, Rotterdam.
Visit a playground
If you have children, Vlaardingen is a fun place to visit as well. Besides several traditional playgrounds throughout the city, there are also two indoor playgrounds where children can really let loose.
Ballorig:
This is a big indoor playground with lots of things to do. There is a climbing wall, a big bouncy castle, a ball pit, and an area for the smallest children. This truly is a playing paradise for children and they will most likely return very tiredly, but with a smile on their faces. Accompanying adults are free of charge and there is free wifi.
Location: Parallelweg 4c, 3131 DG Vlaardingen
Website: Click here
Opening Hours:

Monday, Tuesday, Thursday, and Friday: 9 am to 5 pm
Wednesday, Saturday, and Sunday: 9 am to 6 pm
Speelparadijs De Beestenboel:
This indoor playground is comparable to Ballorig. There is less variation in playsets, but it is easier to keep an eye on your kid. There are slides, lots of opportunities to climb and there is an area dedicated to the youngest children. Parking is free and there is free wifi for the adults.
Location: Zwanensingel 9, 3136 GZ Vlaardingen
Website: Click here
Opening Hours:

Every day

10 am to 6 pm
Visit a festival
If you are visiting Vlaardingen, I would recommend checking if there is a festival taking place. Vlaardingen has several small festivals throughout the year, where you can get a drink and enjoy the great atmosphere.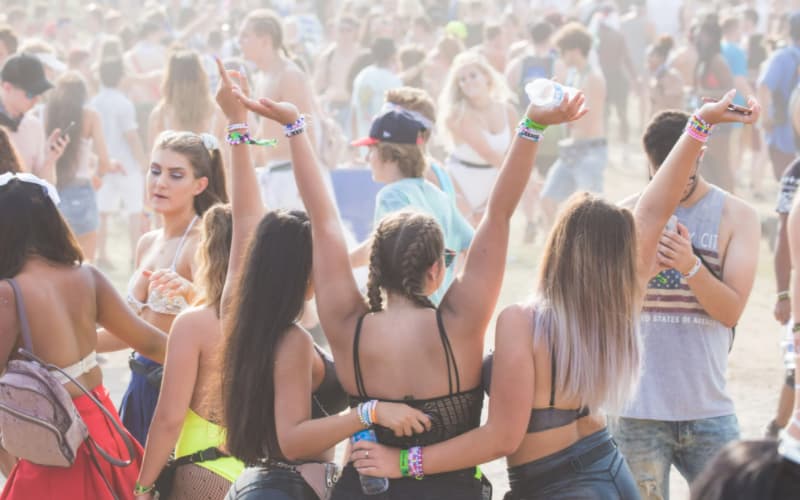 Zomerterras:
Zomerterras is probably the best-known event taking place in Vlaardingen. It takes place for about three to four weekends each summer in the park. It has been nominated as one of the best city festivals in the Netherlands in the past. You can listen to music, watch some theater or just have a drink on the terrace.
Location: Oranjepark, 3134 VM Vlaardingen
Website: Click here
Winterterras:
From half December to half January, Winterterras takes place. This event is less focused on culture. It is an event made for ice skating mainly, but you can also go curling or just have a hot chocolate and watch other people. So even if the weather is not cold enough for natural ice, you can still go ice skating in Vlaardingen.
Location: Oranjepark, 3134 VM Vlaardingen
Website: Click here
Heaven Outdoor:
Every year, this music festival takes place in Vlaardingen. The main genres are house, urban, and hardstyle. There are four different stages and the terrain is surrounded by trees and water. It is a great festival to visit if you're in Vlaardingen during the summer.
Location: Surfplas, Vlaardingen
Have a drink and a snack
After a long day full of activities or when you just want to enjoy the sun, you might want to sit down somewhere. Luckily, Vlaardingen has several terraces, restaurants, and cafes for you to enjoy a bite and a beverage.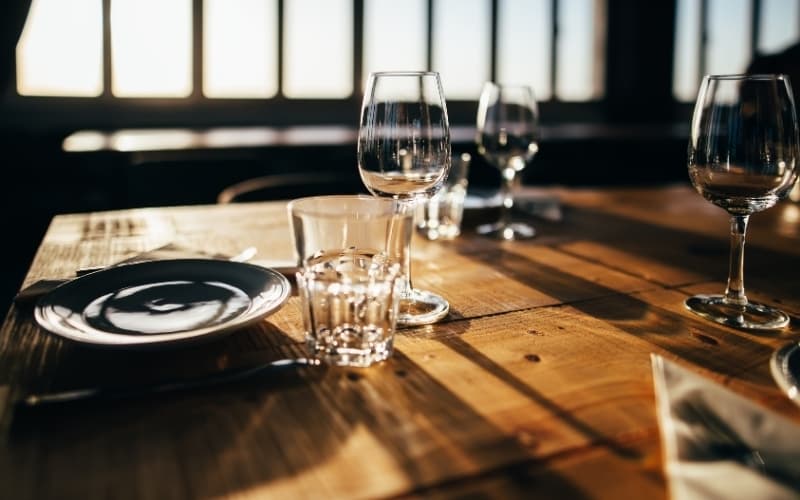 Cafe Stam:
Located on the marketplace, you will find cafe Stam. Because it's right next to the old city hall, you have a nice, nostalgic view. Who knows, you might even witness a wedding. Next to drinks, they always have a delicious dish of the day on the menu.
Location: Markt 9, 3131 CR Vlaardingen
Restaurant De Hofnar:
This is one of the most popular restaurants in Vlaardingen. It is located close to the water and you can get the most delicious ribs here. Of course, you can also choose to have a drink to recharge after shopping.
Location: Hoogstraat 169, 3131 BB Vlaardingen
Website: Click here
Restaurant Jofel aan de plas:
This terrace is located at the Krabbeplas, which is outside the city center. You can enjoy the nice view of the water while escaping the crowds. You can enjoy great food and drinks here, and if you bring your bathing suit you can end the afternoon with a dive in the water.
Location: Surfpad 50, 3132 TW Vlaardingen
Website: Click here
Discover more cities
Would you like to discover more Dutch cities? Then definitely check out the following articles.
Conclusion
Vlaardingen is a fun city to visit if you are interested in the history of a lesser-known Dutch city. You can experience how locals live, while also doing touristy stuff such as visiting a windmill. There are lots of nice places to walk or cycle, so if you enjoy being outdoors this is the city for you.